Featured Book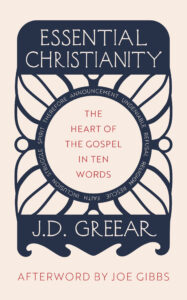 Essential Christianity: The Heart of the Gospel in Ten Words
Drawing on passages from Romans 1 to 12, J.D. Greear unpacks the essential aspects of the Christian message, showing both secular and religious people what the gospel is and how it addresses our most pertinent questions. The gospel, as he explains, is not just about life after death; it's about reclaiming the life we've always yearned to live.
Whether you are exploring the core concepts of Christianity or you are a weary Christian wanting to rediscover the excitement and joy of knowing God, this warm and compelling explanation of the goodness, truth, and power at the heart of the Christian faith is for you.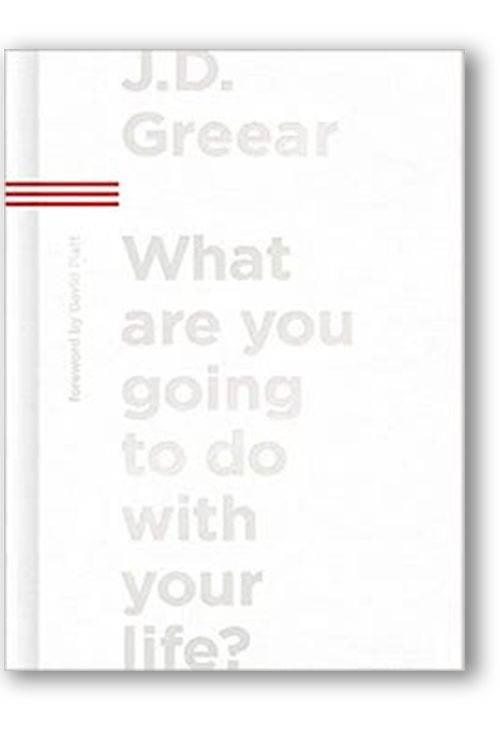 What are you going to do with your life?
God has a plan to make your life count for eternity. Stop wasting it. You want your life to matter. To mean something. But if you're like most people, you probably don't have a compelling answer to the question, "What are you going to do with your life?"
In this book, J.D. Greear considers Jesus' radical call to give your life away to the greatest cause of all. To view your life from the perspective of eternity. To start making decisions now that you'll be glad you made then. It's time to put your "yes" on the table and let God put it on the map.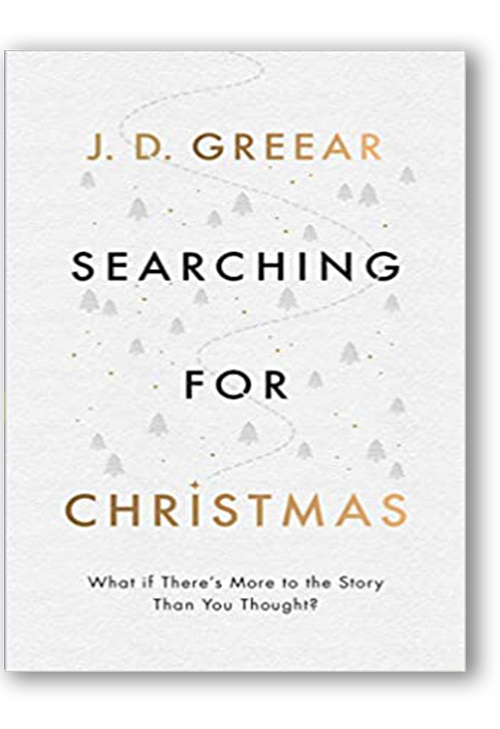 Searching for Christmas
Discover the awesome God at the heart of the familiar Christmas story. Most of us are familiar with the events of the first Christmas—the manger scene, shepherds watching sheep, angels singing their songs, and wise men arriving—but what if there's more to the story? What if the birth of Jesus is actually the most significant event in all of history and can transform our lives? In a compelling, insightful, winsome, and personal way, J.D. Greear shows that if we get to know the God who lies behind the Christmas story and at the heart of the Christmas story, we'll discover the joy, hope, purpose, and belonging we're all searching for.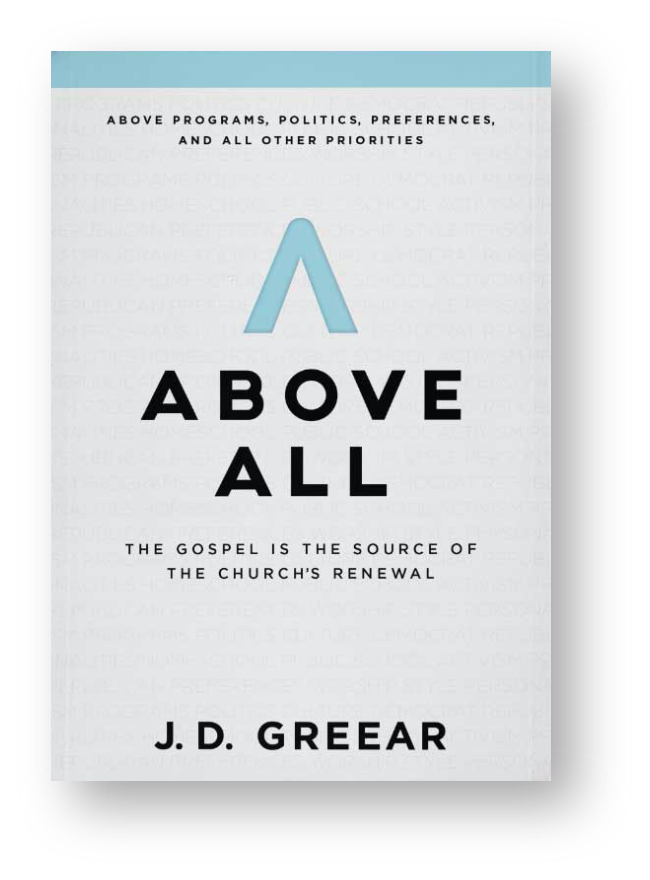 Above All: The Gospel Is the Source of the Church's Renewal
Is biblical Christianity dead? Pundits are writing the obituary of historic, orthodox Christianity, but pastor and author J. D. Greear believes the post mortems are premature. Jesus promised to build His church. He said that the gates of hell would not prevail against it. The church is not going away.
Along with this promise, Jesus gave clear instructions for how the church would prevail. He promised to build it on the rock of the gospel. The most pressing need for Christianity today is not a new strategy. It is not an updated message. It is a return to the gospel above all.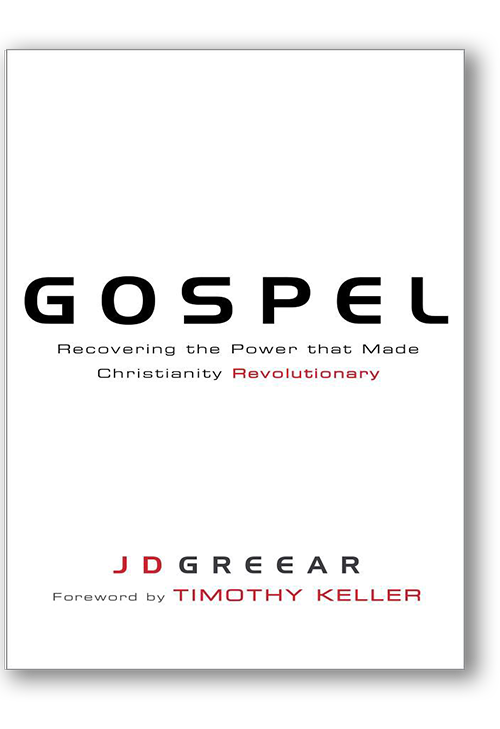 Gospel: Recovering the Power that Made Christianity Revolutionary
Could the gospel be lost in evangelical churches? In this book, J.D. Greear shows how moralism and legalism have often eclipsed the gospel, even in conservative churches. Gospel cuts through the superficiality of religion and reacquaints you with the revolutionary truth of God's gracious acceptance of us in Christ.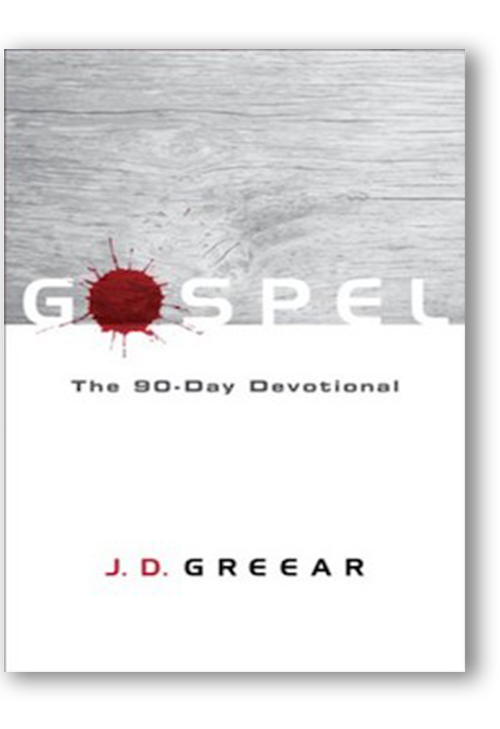 Gospel Devotional
The gospel dwells at the core of Christianity. What God has done for us in Christ is the entire basis for our faith, our hope, our love, our lives. Yet too often, in seeking to grow as a Christian, we leave the gospel back at the starting line—as if it's something we must grow beyond, as if going deeper requires moving on from it. This devotional book is a 90-day reminder that we never move past the gospel; it is the beginning, middle, and end of what God has given to save us and make us more like Christ. Only by renewing our minds in God's absolute acceptance of us through the cross are we enabled to truly desire and live out what religion can only impose against our will. It's how the need to keep proving ourselves worthy to Him becomes supplanted by a heart that simply, purely loves Him.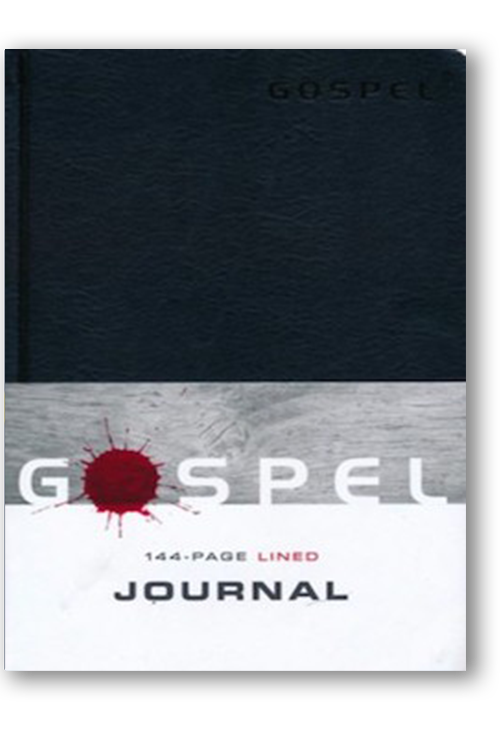 Gospel Journal
This elegant journal will be branded with the word "gospel" and sold alongside J. D. Greear's books, including the new Gospel: The 90-Day Devotional and Above All: The Gospel Is the Source of the Church's Renewal.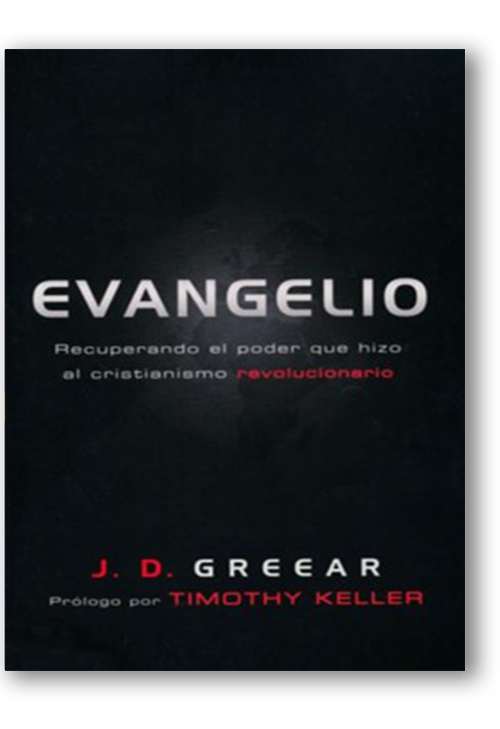 Evangelio
El Evangelio atraviesa la superficialidad de la religión y produce un reencuentro con la revolucionaria verdad en la gracia de Dios de aceptarnos en Cristo. El Evangelio es poder de Dios y la única y verdadera fuente de gozo, libertad, generosidad radical y fe audaz. El evangelio produce en nosotros lo que la religión nunca pudo: un corazón que desea a Dios. La idea central de este libro es la "oración del evangelio", con la que el lector puede llenarse del evangelio a diario. El reflexionar en el evangelio le llevará a un niveles más profundos de pasión por Dios y a niveles más altos de obediencia a Él. El Evangelio te entrega una visión aplicable e interesante de cómo Dios puede usarte para llevar Su sanidad al mundo.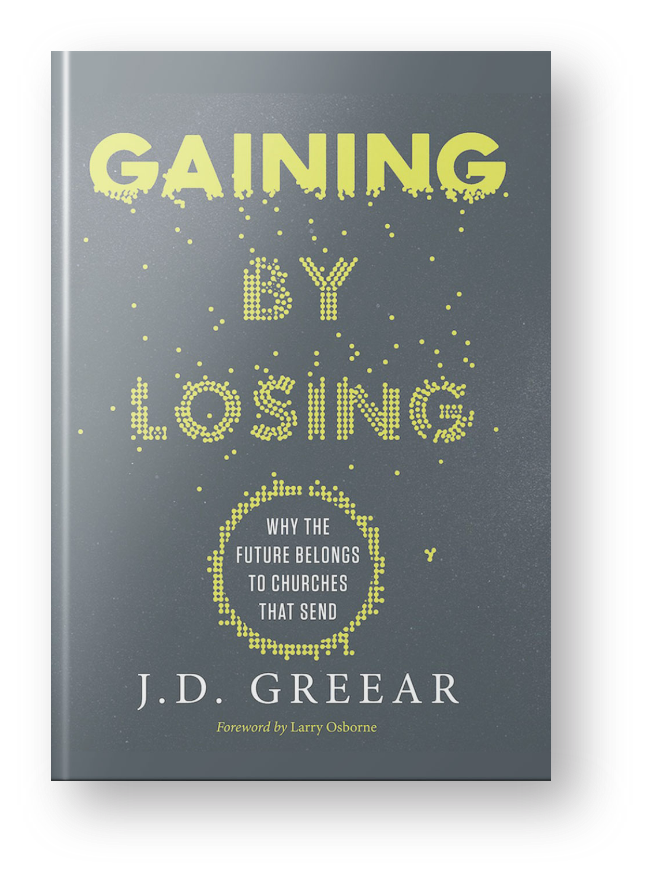 Gaining by Losing
When Jesus gave the Great Commission, he revealed that the key for reaching the world with the gospel is found in sending, not gathering. Many churches focus time and energy on attracting people and counting numbers while the real mission of the church is about training up disciples and then sending them out.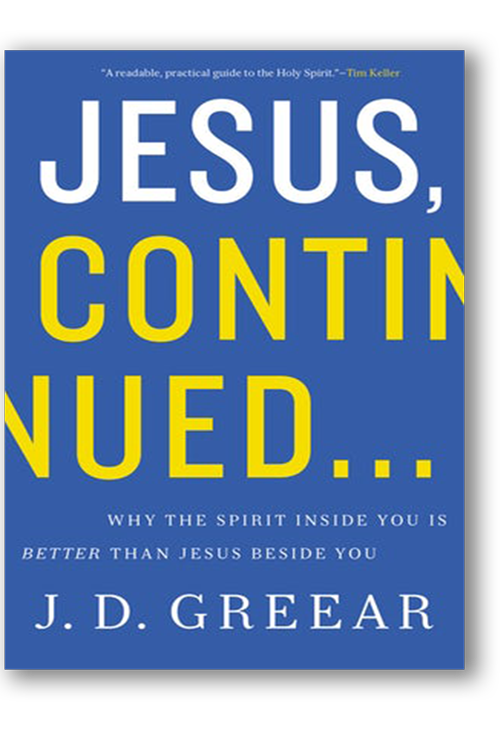 Jesus, Continued…
Why does God often feel more like a doctrine we know about than a Person we know? Jesus gave his disciples the audacious promise that it was to their advantage he go back to heaven because the Holy Spirit could then come to live inside of them. How many of us consider our connection to the Holy Spirit so strong and so real that we would call his presence in us better than Jesus beside us?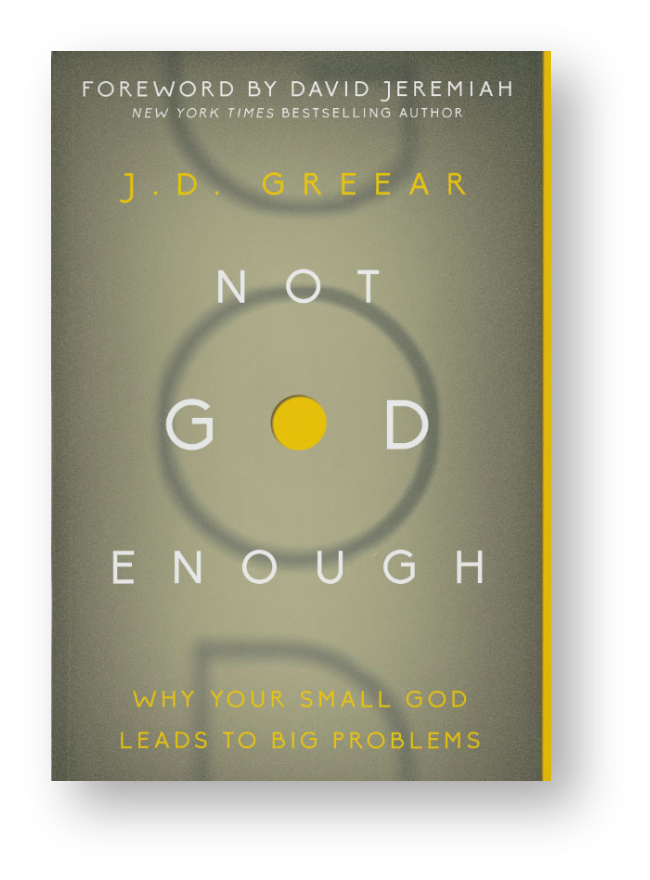 Not God Enough: Why Your Small God Leads to Big Problems
We like God small. We prefer a God who is safe, domesticated, who thinks like we think, likes what we like, and whom we can manage, predict, and control. A small God is convenient. Practical. Manageable. The truth: God is big. Bigger than big. Only a God of infinite power, wisdom, and majesty can answer our deepest questions and meet our deepest longings.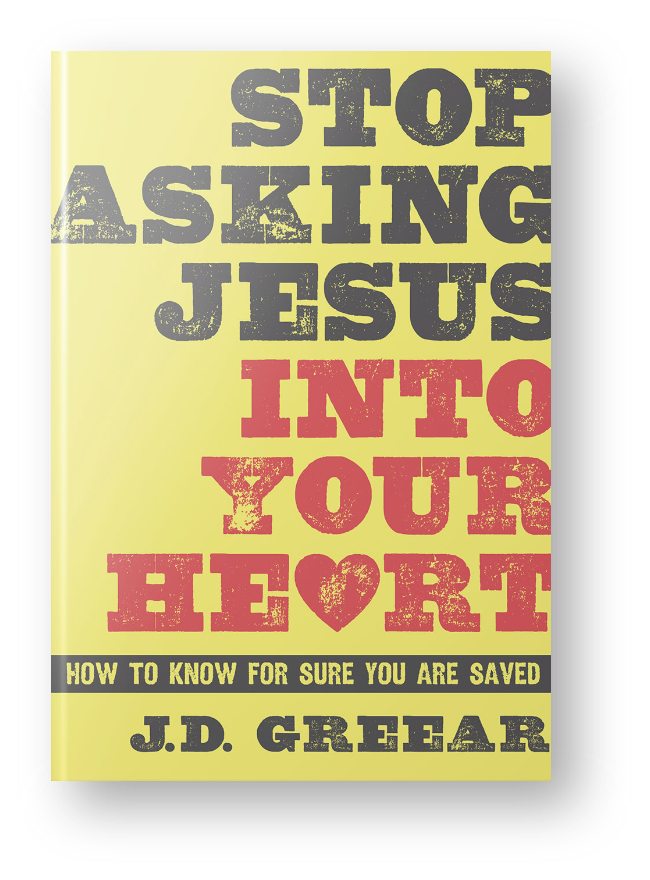 Stop Asking Jesus into Your Heart
If there were a Guinness Book of World Records entry for 'amount of times having prayed the sinner's prayer,' I'm pretty sure I'd be a top contender," says pastor and author J.D. Greear. He struggled for many years to gain an assurance of salvation and eventually learned he was not alone.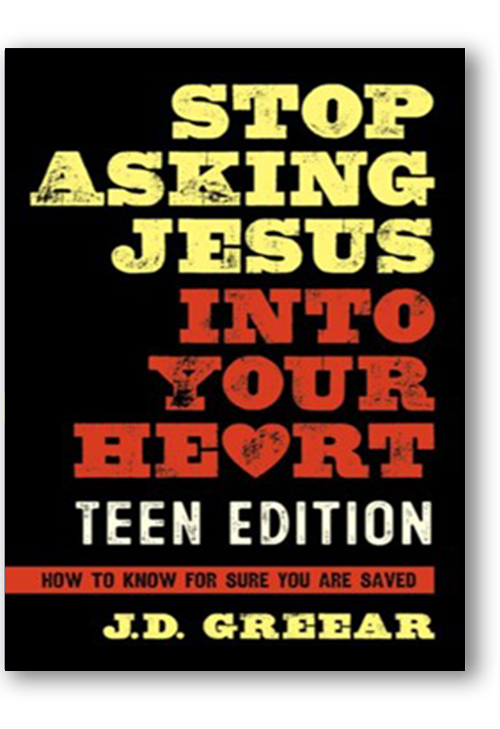 Stop Asking Jesus Into Your Heart: Teen Edition
In Stop Asking Jesus Into Your Heart, J. D. shows that faulty ways of presenting the gospel are a leading source of the confusion. Our presentations may not be heretical, but they are sometimes misleading. The idea of "asking Jesus into your heart" or "giving your life to Jesus" often gives false assurance to those who are not saved—and keeps those who genuinely are saved from fully embracing that reality. Such issues are handled with respect to the theological rigors they require, but Greear never loses his pastoral sensitivity or a communication technique that makes this message teachable to a wide audience from teens to adults.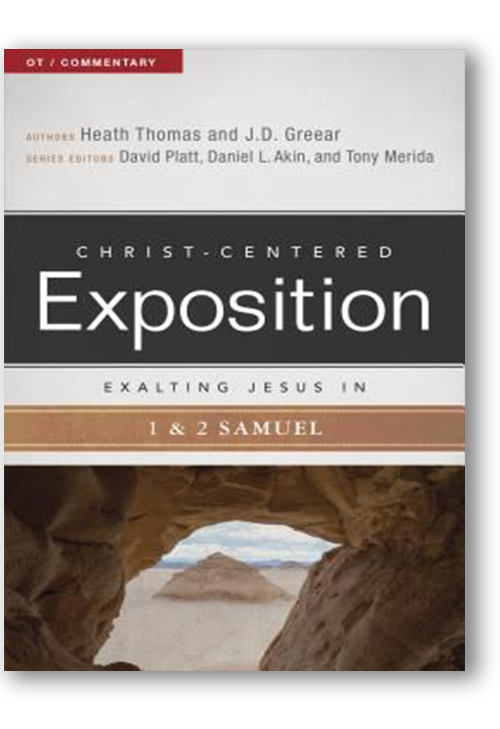 1 & 2 Samuel Commentary
Exalting Jesus in 1 & 2 Samuel is part of the Christ-Centered Exposition Commentary series. This series affirms that the Bible is a Christ-centered book, containing a unified story of redemptive history of which Jesus is the hero. It's presented as sermons, divided into chapters that conclude with a "Reflect & Discuss" section, making this series ideal for small group study, personal devotion, and even sermon preparation. It's not academic but rather presents an easy-reading, practical, and friendly commentary. The series is projected to be 48 volumes.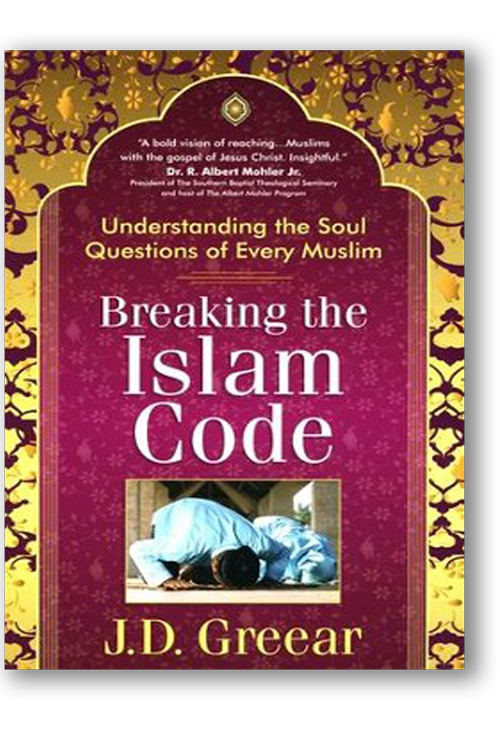 Breaking the Islam Code: Understanding the Soul Questions of Every Muslim
World events won't let North Americans ignore Muslims anymore. Whether those Muslims are villagers in Iraq or neighbors down the street, Breaking the Islam Code offers everyday Christians profound insight into the way Muslims think and feel.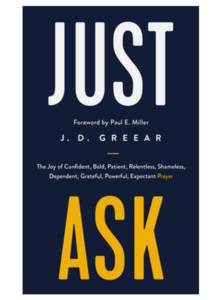 Just Ask: The Joy of Confident, Bold, Patient, Relentless, Shameless, Dependent, Grateful, Powerful, Expectant Prayer
Let's be honest. Prayer can be a struggle. Sometimes we don't think it will make a difference, or we rely on ourselves, or we're just too busy. And even if we do pray regularly, it can feel more like a duty than a delight.
In his newest book Just Ask, Pastor J.D. Greear shows us how prayer was a non-negotiable, daily staple in Jesus' life, more essential to him than eating or sleeping, and therefore why we need to pray as well. He also shows us how we can enjoy the same source of power as our Lord and the early church when we learn to "just ask" and depend on our heavenly Father as they did.
SIGN UP FOR OUR NEWSLETTER AND RECEIVE A FREE RESOURCE AS A THANK YOU!