Current Series: The Whole Story
When you pick up a Bible, you're actually holding sixty-six books, written by more than thirty authors over a span of thousands of years. And yet, it all tells one story!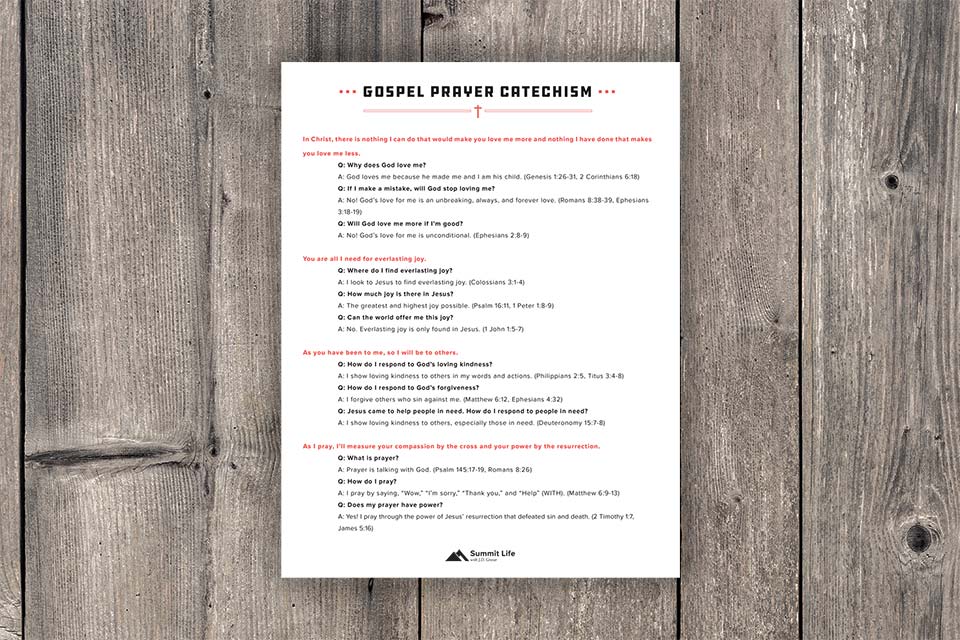 Wisdom for Your Weekend: Your regular installment of what we've been reading (and watching) from around the web. We gather the best and leave out the rest
Christians will typically end their prayers by saying, "In Jesus' name, Amen." Yet most Christians don't know what they mean when they say it. They think it is just a signal to God that they are about done. But that's not the point. When you say, "In Jesus' name," you are saying, "I am asking for these things according to Jesus' will, for his glory, and in his power."
When we live with the wisdom that makes the most of our short time, then we will prioritize and invest in the only two things that last forever: the Word of God and the souls of people. Acting wisely means being aware of the preciousness of time and the brief moment we have to accomplish our role in it.
About Pastor J.D.
J.D. Greear is the pastor of The Summit Church in Raleigh-Durham, NC and author of several books including Gaining by Losing: Why the Future Belongs to Churches That Send.