Current Series: Broken Saviors
In "Broken Saviors," Pastor J.D. looks at Judges, a book with some of the most scandalous and strange stories in the entire Bible. We see what God can do with the most broken of heroes—and behind every hero, we'll see a God who remains faithful even when we are faithless.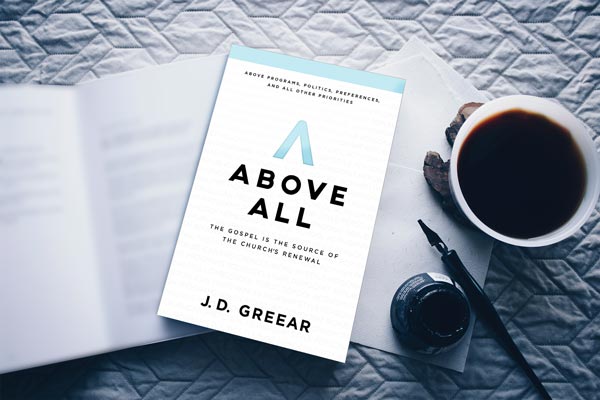 [thrive_leads id='26750′]
Order Pastor J.D.'s New Book Above All Now
Is biblical Christianity dead?
Pundits are writing the obituary of historic, orthodox Christianity, but Pastor J.D. believes the postmortems are premature. Jesus promised to build his church. He said that the gates of hell would not prevail against it. The church is not going away. Along with this promise, Jesus gave clear instructions for how the church would prevail. He promised to build it on the rock of the gospel.
Many people think that if Jesus paid it all, we now have this divine Visa card with an unlimited balance. We can just flash it whenever we want to cover whatever sin we choose. And as the Apostle Paul anticipated, some people will even justify their actions by saying, "Hey, if God gets more glory by showing grace, doesn't my sinning give him more space to be glorified?"
As a new Christian at one of the fastest-growing universities in one of the most influential cities in America, I felt a strong urge as a college student to share my faith. I naively switched my major to religious studies and found many academic challenges to my Christian faith. I began to arm myself with introductory apologetics books that equipped me well for classroom discussions and research papers.
Wisdom for Your Weekend: Your regular installment of what we've been reading (and watching) from around the web. We gather the best and leave out the rest.
About Pastor J.D.
J.D. Greear is the pastor of The Summit Church in Raleigh-Durham, NC and author of several books including Gaining by Losing: Why the Future Belongs to Churches That Send.