Current Series: Broken Saviors
In "Broken Saviors," Pastor J.D. looks at Judges, a book with some of the most scandalous and strange stories in the entire Bible. We see what God can do with the most broken of heroes—and behind every hero, we'll see a God who remains faithful even when we are faithless.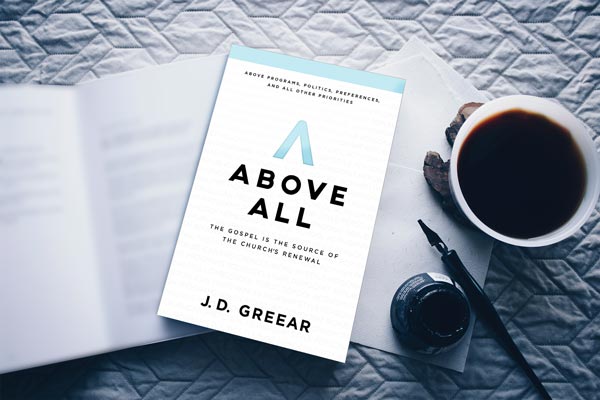 [thrive_leads id='26750′]
Order Pastor J.D.'s New Book Above All Now
Is biblical Christianity dead?
Pundits are writing the obituary of historic, orthodox Christianity, but Pastor J.D. believes the postmortems are premature. Jesus promised to build his church. He said that the gates of hell would not prevail against it. The church is not going away. Along with this promise, Jesus gave clear instructions for how the church would prevail. He promised to build it on the rock of the gospel.
When we allow sin to gain dominance in our lives, we start to experience death, even while we live. In Romans, death and life are not just options for the afterlife; they are conditions we experience now.
Wisdom for Your Weekend: Your regular installment of what we've been reading (and watching) from around the web. We gather the best and leave out the rest.
Before we received Christ, sin held us captive. We couldn't stop sinning. But that's not true anymore, because Jesus rules at our center with the powers of resurrection. But, even though sin can't rule over you, it can still invade and harass parts of your heart. It works to enslave you, and it is always working for dominance.
About Pastor J.D.
J.D. Greear is the pastor of The Summit Church in Raleigh-Durham, NC and author of several books including Gaining by Losing: Why the Future Belongs to Churches That Send.