Current Series: Hope Has a Name
Pastor J.D. looks at perhaps the most famous prophecy about Jesus Christ—the promise of a Wonderful Counselor, Mighty God, Everlasting Father, Prince of Peace. We will come face to face with a God whose power, compassion, and salvation have become so real that we can call them—and him—by name.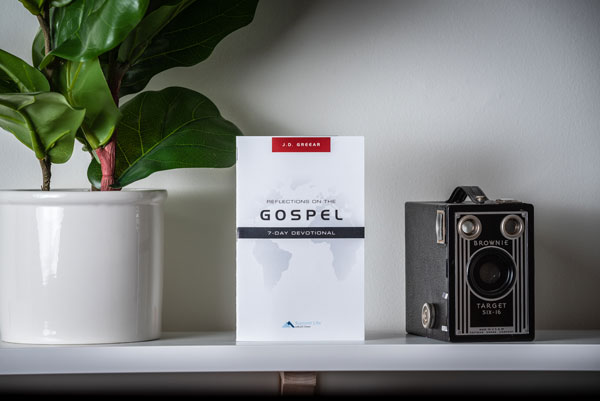 Order Pastor J.D.'s New Book Above All Now
Is biblical Christianity dead?
Pundits are writing the obituary of historic, orthodox Christianity, but Pastor J.D. believes the postmortems are premature. Jesus promised to build his church. He said that the gates of hell would not prevail against it. The church is not going away. Along with this promise, Jesus gave clear instructions for how the church would prevail. He promised to build it on the rock of the gospel.
Don't ever take vengeance—not against your spouse who was insensitive and uncaring after you'd had a hard day. Not against your sister who borrowed your favorite pair of jeans again without asking. Not against that guy at work who spread untrue gossip about you. Not against the parent who has disrespected you again or the child that has made your life unfairly hard. Not even against that person that committed a crime against you.
Wisdom for Your Weekend: Your regular installment of what we've been reading (and watching) from around the web. We gather the best and leave out the rest.
Every year, thousands of young people with special needs have a "Night to Shine," where they dress up, have their hair done and shoes shined, walk the red carpet, and dance with their friends. This beautiful event is one of the best ways I've ever heard of allowing the church to shine as they show honor to people because of how God made them and sees them. This is what should define Jesus' church today.
About Pastor J.D.
J.D. Greear is the pastor of The Summit Church in Raleigh-Durham, NC and author of several books including Gaining by Losing: Why the Future Belongs to Churches That Send.