Current Series: Smoke from a Fire
Pastor J.D. shows us that the aim of the Bible's teaching on emotions isn't to suppress them or even to manage them, but to read them accurately, express them honestly, and allow the gospel reshape them completely.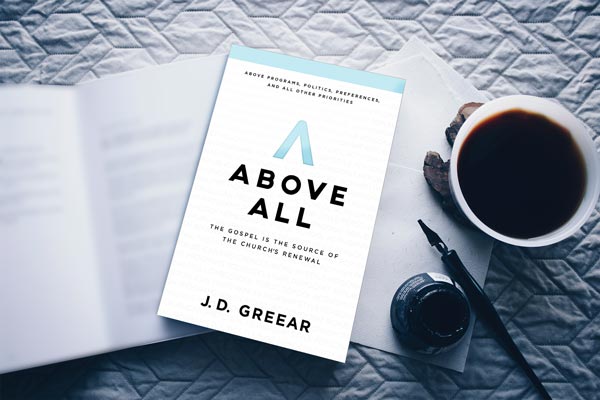 Order Pastor J.D.'s New Book Above All Now
Is biblical Christianity dead?
Pundits are writing the obituary of historic, orthodox Christianity, but Pastor J.D. believes the postmortems are premature. Jesus promised to build his church. He said that the gates of hell would not prevail against it. The church is not going away. Along with this promise, Jesus gave clear instructions for how the church would prevail. He promised to build it on the rock of the gospel.
Our city doesn't need more enormous, mono-ethnic churches. Our country doesn't, either. What our neighbors need are churches who can show what it looks like when the gospel saves diverse people, brings them together, and unites them in a faith community.
Wisdom for Your Weekend: Your regular installment of what we've been reading (and watching) from around the web. We gather the best and leave out the rest.
There was a time when the question of church membership was not much of a question at all. Now the question, however, is much more persistent. Many contemporary churches have membership but don't place much emphasis on it. Others don't have membership at all. So should believers join their local church?
About Pastor J.D.
J.D. Greear is the pastor of The Summit Church in Raleigh-Durham, NC and author of several books including Gaining by Losing: Why the Future Belongs to Churches That Send.