Contribute to Our Ministry
Request Pastor J.D.'s New Evangelistic Book, Searching for Christmas
Receive two copies of Pastor J.D.'s new book as our gift to you when you make a donation today. You can also receive five copies for a donation of $50 or ten copies for a donation of $100.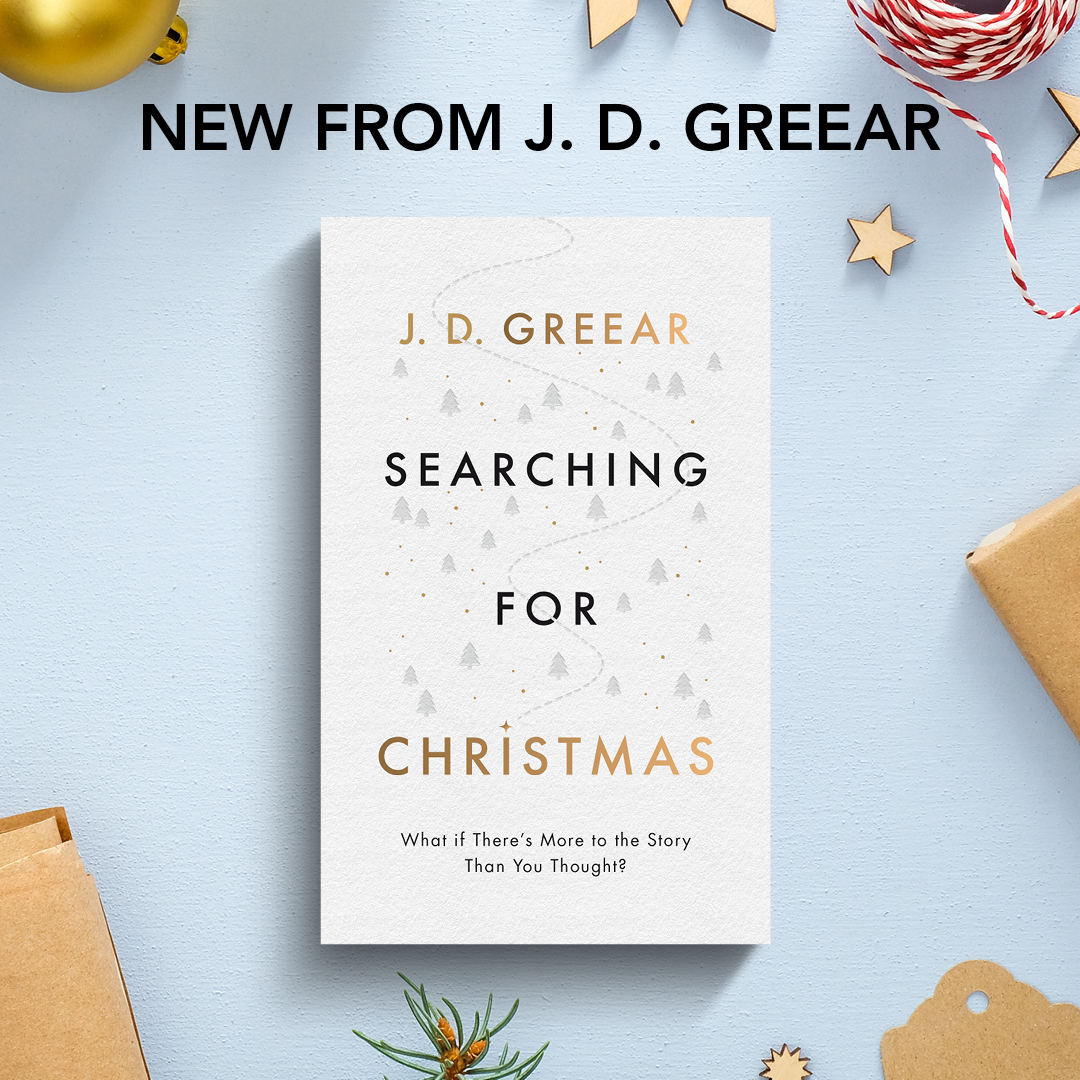 Thank You!
Thank you for your generosity and your willingness to support the ministry of Pastor J.D. Greear. We are grateful for your commitment to the gospel and spreading the good news of Jesus Christ. We take seriously our responsibility to be a wise, honorable steward of every financial gift we receive.
When you sign up for an ongoing, monthly gift of $25 or more, you become part of our Gospel Partner family. Gospel Partners empower us to boldly proclaim the gospel through radio ministry, online, and print resources.
Giving Tuesday
December 1, 2020
Get ready to give! On December 1, Giving Tuesday, all gifts will be matched dollar for dollar (up to $10,000) and will go towards the Rudolph family and their church plant in St. Wendel, Germany! By donating on Giving Tuesday, you'll be supporting their efforts to turn a gravel parking lot into a sports field where they'll be able to do outreach all year round. Thank you for giving to support our missionaries as they put their yes on the table!