In one of our top two most popular episodes from season one, Pastor J.D. explains that the gospel must be of first importance, both empowering and informing the church. Enjoy this re-broadcast from Ask Me Anything. Season 2 begins this September.
A glimpse inside this episode:
I actually wrote a book about this, called Above All.
The greatest need now is the same as the greatest need 100 years ago. It's the same as the greatest need 2,000 years ago. It's to keep the gospel above all.

Above all preferences, preferences, priorities, politics, etc.
In fact, Paul says in 1 Corinthians 15 that the gospel is of "first importance." First importance means other things are important, too. But this is of first importance. This means the gospel is what should characterize us
1 Corinthians 2:2: some scholars say an exaggeration?
Is that really new, though? Aren't churches already doing this?
Churches haven't stopped saying they believe the gospel. But many churches are looking elsewhere for the source of their renewal.
The gospel, you see, should both empower and inform everything we do.
Empowers

Spurgeon's trough back to the gospel.
The gospel is the power in all that we do: It's not just the diving board, it's the pool

Informs

The gospel shapes our mission.
Jesus described his mission as: To seek and save the lost.

It should be our identity: We are a gospel people. When people think about and talk about us, they should think about and talk about the gospel

Why we don't talk about politics: We don't want to get distracted by secondary agendas that get in the way of gospel proclamation and disciple-making.
________________________________________________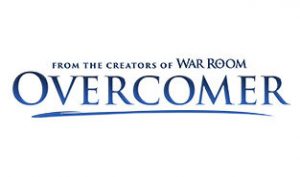 This Episode's Sponsor: The Overcomer movie has inspired the creation of several resources. For small groups, there is the Overcomer Bible study. For individuals, there is a book called Defined. Both are based upon powerful insights from the Book of Ephesians. Learn more about all the resources at LifeWay.com/Overcomer.