Pastor J.D. discusses the title of his newest book, "Just Ask: The Joy of Confident, Bold, Patient, Relentless, Shameless, Dependent, Grateful, Powerful, Expectant Prayer." 
A glimpse inside this episode:
Why is your new book called Just Ask?
I wanted to communicate the simplicity of prayer. We are supposed to come to God like children. Children don't think about how they approach, whether they are using the right words, or whether their parents are pleased with them. They just ask. And that's the beginning of learning to pray. We are a people of great need and he is a God of great willingness, who is ready to hear us whenever we come to him.
In Scripture, Jesus promises, "You have not because you ask not," and "Whatever you ask in my name, I will give it." Or consider God's word to Jeremiah, "Call to me and I will answer you and tell you great and incomprehensible things you do not know" (Jeremiah 33:3). It's an invitation. It seems like the entire thrust of the Bible is, "God is here. Just ask."
This idea isn't new to me, of course. I think the book that first opened my eyes to this was A Praying Life by Paul Miller. His influence is all over this book, but the biggest thing I learned from him was this idea of relating to God as a dad. We get so paralyzed trying to figure out if we're doing prayer right. But the moment we shift our thinking and realize, "We're basically just toddlers and God is a good father," it changes everything. I mean, when I think of the way my kids approach me, it's almost silly. They don't seem to have a category for "interruption." They walk in and just begin, mid-stream, regardless of what I'm doing. And they come with the same level of seriousness whether they're talking about a scrape they got on the playground, a kid who is bothering them at school, or a new idea they have for building a time machine out of Amazon boxes. I'm their dad, so of course they would come tell me what's going on.
There are a lot of ways approaching God is different than my kids approaching me. But we need to recover that sense of relationship and ease and simplicity. If you feel stuck on where to start, be like my kids: Just start. Just ask.
Here's what we need to know about sovereignty: Sovereignty helps us understand why events have happened the way they have. Sovereignty gives us confidence that God's purposes will win out in the end. He's in charge. He's got this. But never in Scripture do we see God's sovereignty moving people away from prayer. If anything, God's sovereignty is a motivation for prayer—because you know what God wants to do and you know that prayer is the way God acts. It's like John Wesley said, "God does nothing on earth except in response to believing prayer."
Learn more about Just Ask.
Episode Sponsor: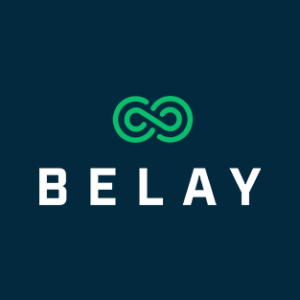 Our friends at BELAY – the organization revolutionizing productivity with their virtual assistant, bookkeeping and social media strategist services for growing churches – know the demands on church leaders all too well. In fact, their first client was a pastor, and they've continued to serve them every day for the last 10 years.
BELAY is offering a free download to all our podcast listeners of their Delegation Worksheet & Guide to help you determine what only you can do – and what should be delegated – so you can get back to what really matters: Fulfilling your purpose.
Just text LIFEWAY to 55123 or visit belaysolutions.com/lifeway to download it for free today!