I need to introduce you to Chris Pappalardo, The Summit Church's editor and a friend of mine. Chris started coming to the Summit in 2002, not long after I became lead pastor. And he has been on staff since 2011 working on our Creative Arts team doing a lot of research, editing, and writing. A lot of what the Summit does—and a lot of what I do—is better because Chris worked on it. 
Chris is the author of Advent Blocks, a resource for families and churches during the Christmas season. Our church went through this resource last year during Advent. 
Why mention Chris … and Christmas? Well, they are letting any church do the same plan we are doing this year through their local church program, and it takes no money out of your budget. Also, they sold out last year, but you can pre-order now! 
I'll let Chris tell you more: 
***
Every parent has experienced the struggle of trying to create and sustain spiritual rhythms in the home. I sense it most around Christmas, since there is so much surrounding the holiday that competes with Jesus. 
One thing we often say at the Summit is that the best discipleship happens in the home. Both as a parent and as a pastor, I'm thankful for every resource that helps families make disciple-making disciples in our homes. 
Which is why I wrote the guide for Advent Blocks. Here is the back story. 
My friends Clayton and Kristen came up with the concept in 2018 when one of their daughters unloaded this bomb on them: "Mom, dad, you say Christmas is all about Jesus. But it sure does feel like Christmas is all about presents." 
No one can convict you quite like your own kid. 
In 2019, after looking for a tangible, Bible-based resource for our families (and striking out), Clayton and I decided to build something ourselves. We wanted it to be Bible-based, but we also wanted it to be tangible enough that the kids would be excited about it throughout all of December. Clayton came up with the idea of the blocks. And I started writing stories to go along with them. 
In 2019, five families did this with us. Last year, that exploded into 5,000.
We are continuing on this journey for two reasons: 
We want to see gospel-centered resources get into the hands of people around the nation. We were incredibly encouraged to hear about families making much of Jesus throughout

all

of December—many for the first time. Kids (and parents!) began to see Jesus in all of Scripture, and to treasure the profound truth of "Emmanuel, God with us." We have even heard some people are giving the blocks to non-Christian friends because Christmas is a great time to engage people with the gospel. 

We believe discipleship rhythms begin in the home, but they work best when done together with the whole church. That's why we created the local church program. Not every church can come up with their own resource year after year. So with our program, we send you slides, videos, social media images, and even some scripts for announcements you can make. We want to support you as you equip your people. 
This year we are extending the local church program to any church that wants to use Advent Blocks with their families. If you are not a church leader, just send them this blog. You also can preorder now. 
Want to know more? Here are a few of our FAQs: 
1. How do Advent Blocks
work
?  
Advent Blocks comes with 27 wooden blocks and a 25-day Bible-based guide that is meaningful for kids and engaging for adults. Before December, you (1) line up the 25 blocks in order, (2) place a Star Block block on Block 1, and (3) place an Earth Block on Block 25.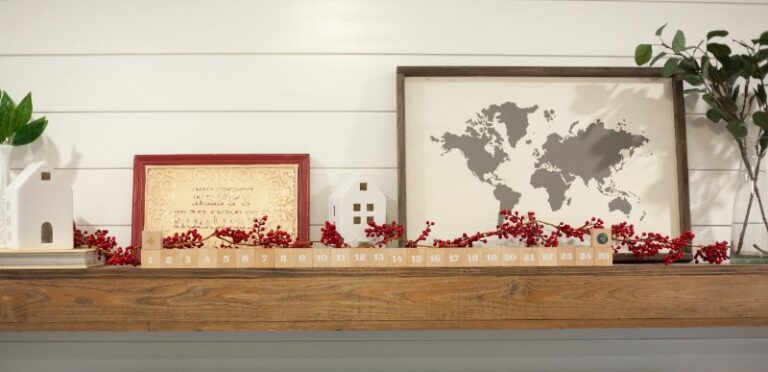 Each day, you read the story and rotate that day's block so that the image is revealed. Then you move the Star Block one space to the right, resting on top of that day's image—and one step closer to the Earth Block.
Turning the block brings excitement, and the moving star gives a visible demonstration of the meaning of Christmas—Jesus coming to the world. 
Christmas Eve is the big reveal. When you turn all the blocks a final quarter-turn, you see the theme of the whole guide in simple words on the blocks—Emmanuel, God with us!

2. How do churches get access to the same program the Summit is doing? 
Sign up for the local church program.
All you have to do is: 
Sign up.

Tell your church.

Distribute the blocks. 
We believe discipleship rhythms begin in the home but should be done together with the whole church. Save your families some money—and save yourself a ton of time. You can plan your whole church's Christmas in just 10 minutes.
3. How can people order a set? 
To purchase a set, visit adventblocks.com to pre-order. (They'll ship in October.)